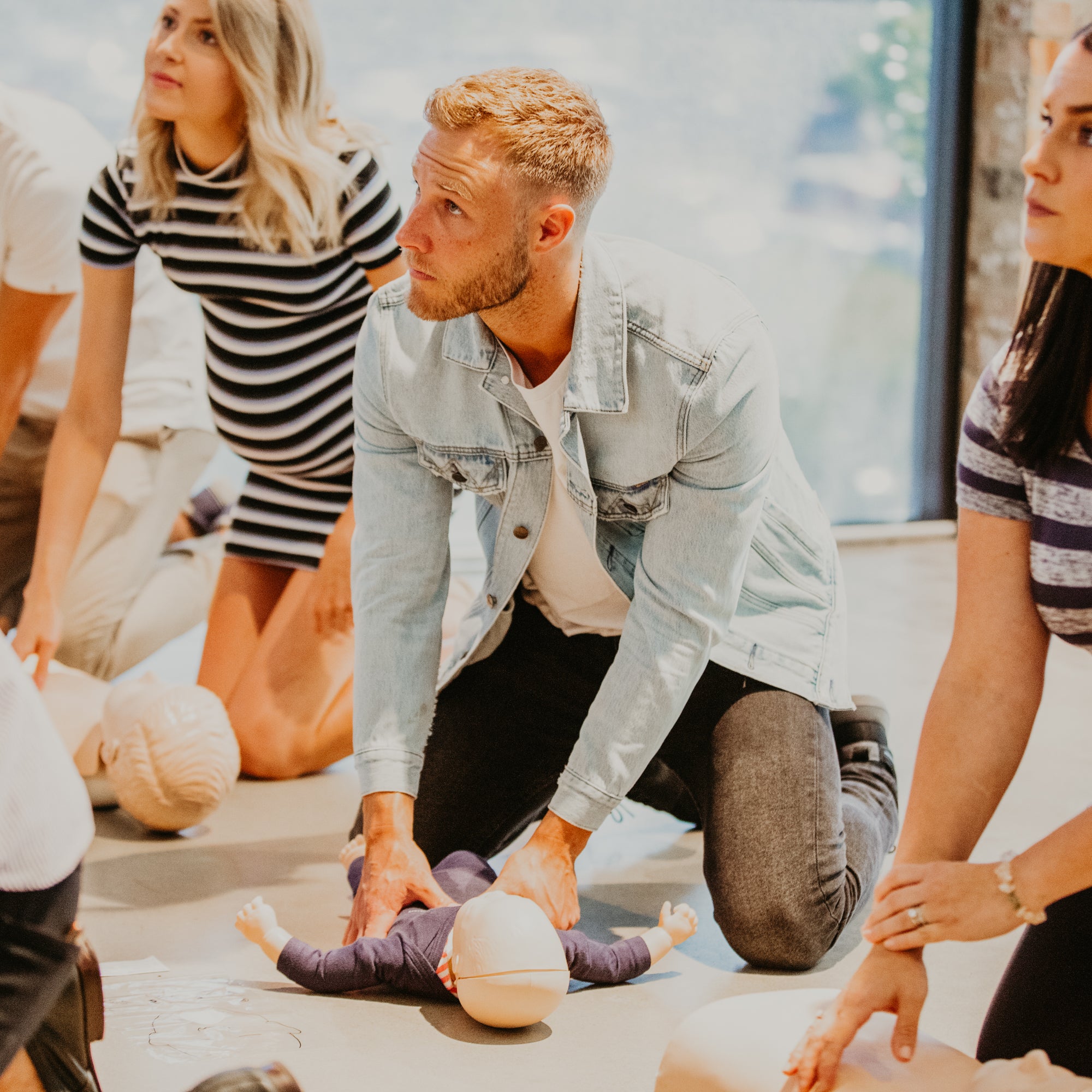 BABY FIRST AID
Learn life-saving techniques through our baby first aid course.
Protecting your child is such as integral part of parenthood — but we know how nerve-wracking it can be when they're so fragile. With our baby first aid course online, you can gain more confidence in your skills and feel empowered to act in an emergency.
From administering effective CPR to choking first aid techniques, our children's first aid course can empower you to save little lives any time, anywhere.