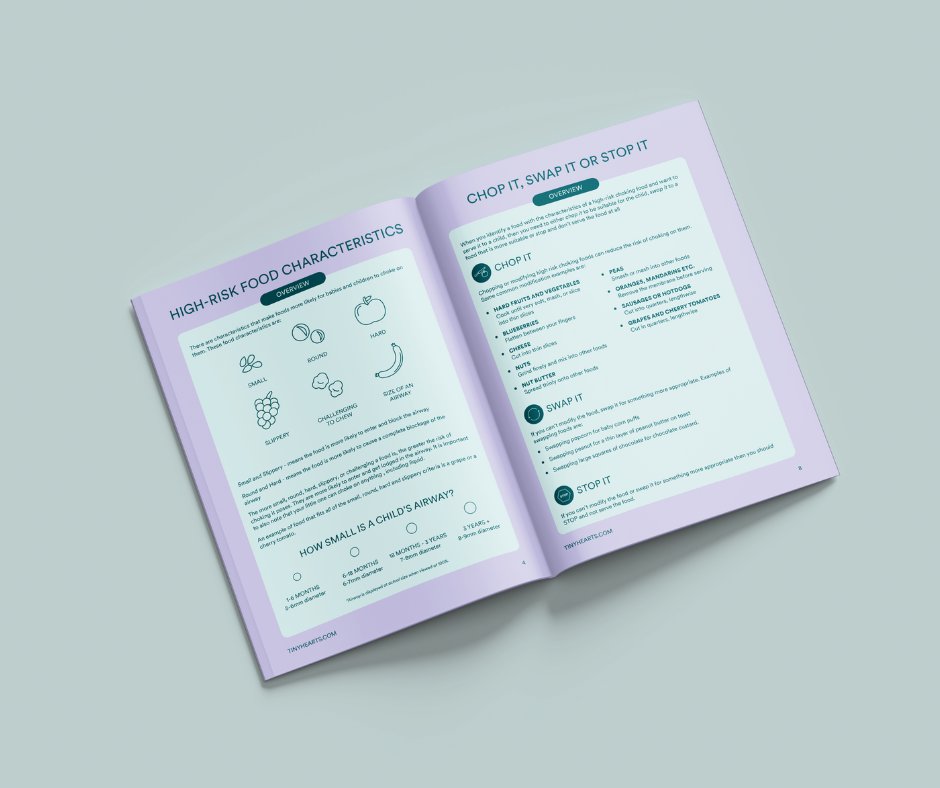 Choking Prevention Guide
This is the comprehensive Choking Prevention Guide for Early Learning Centers (ELCs).
We understand the deep importance of keeping your little ones safe during mealtimes. No more guesswork, no more uncertainty – our guide is here to provide you with the essential knowledge and strategies you need to prevent a choking incident.
Discover how to identify high-risk foods, make them safer, create secure eating environments, and respond effectively in choking incidents.
Our guide is designed to support ELC educators like you create a safer space for little ones.
Download it for free now and know that we're with you every step of the way, dedicated to protecting the little hearts you care for.