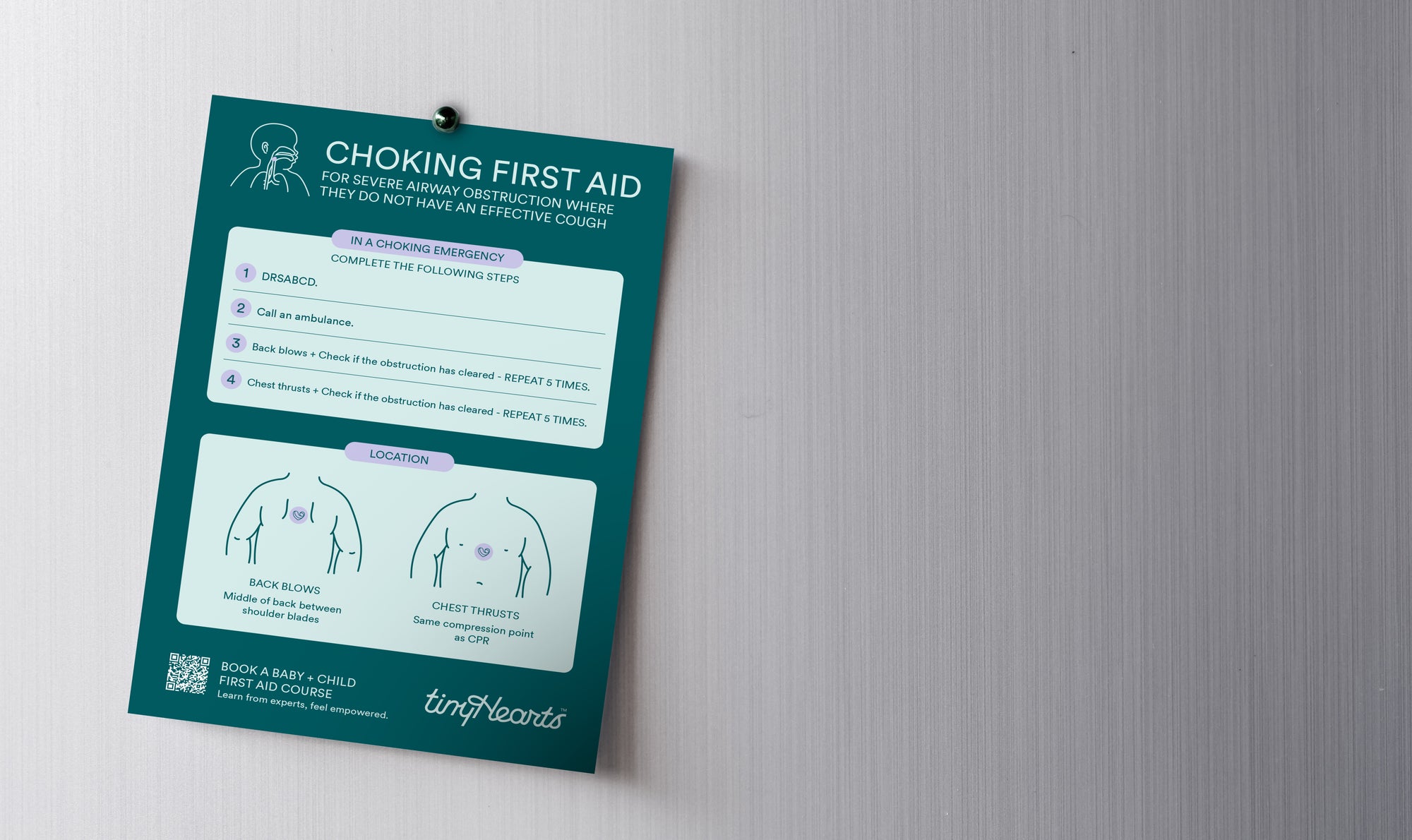 Choking Fridge Memo
At Tiny Hearts, we understand that a parent's top priority is their child's safety and well-being. That's why we're excited to offer a FREE resource to all parents - our Choking Fridge Memo.
This handy memo is a quick refresher on crucial steps to take in the event of a choking emergency. We know parenting is a rewarding journey, but it's important to be prepared for the unexpected.
Download our Choking Fridge Memo today and keep it where you'll see it daily, because knowledge and preparedness are the best tools any parent can have. Your child's safety matters to us, and together we can ensure their safety and your peace of mind.