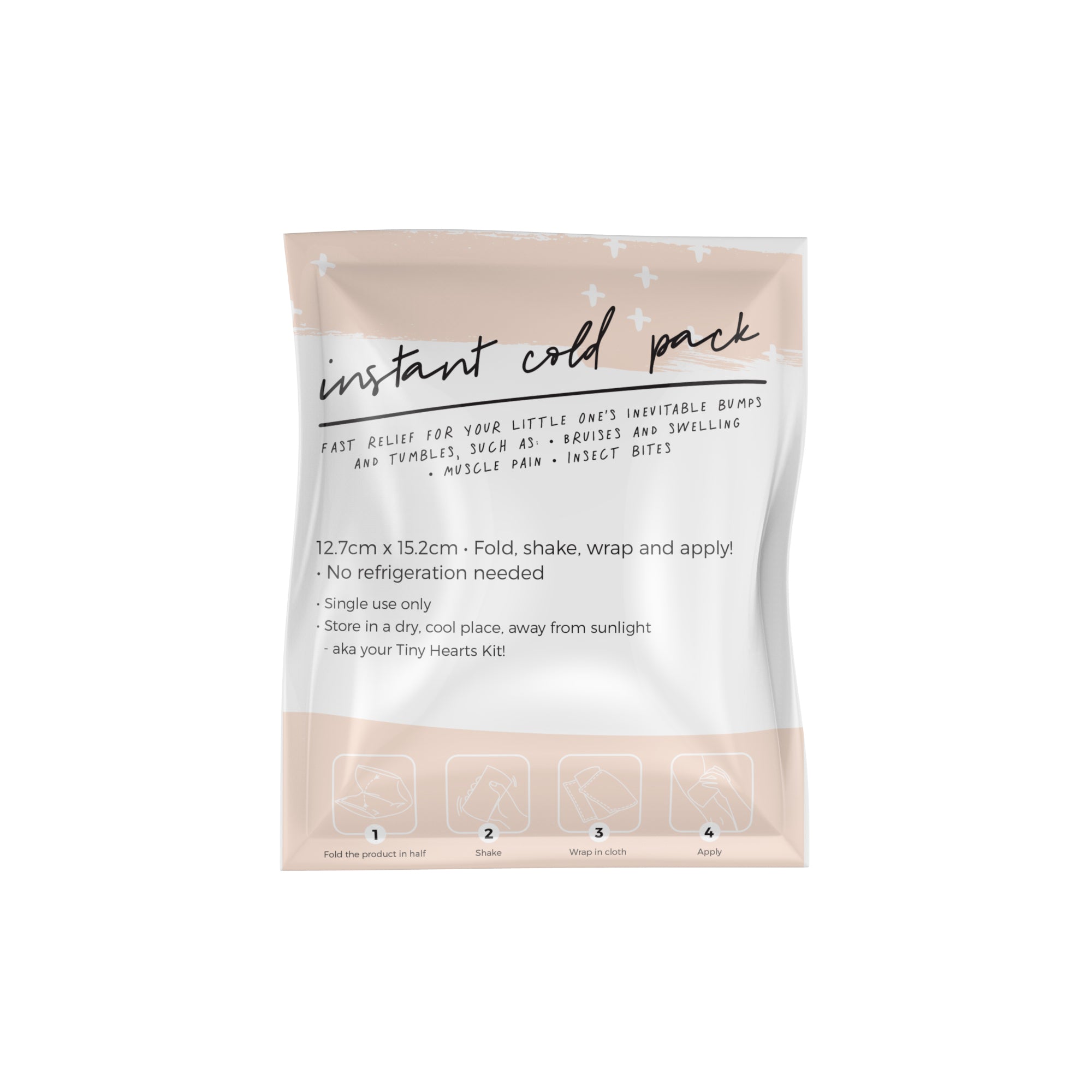 Instant Cold Pack
This Instant Cold Pack assists in providing relief and reducing swelling for your little one's tumbles including:
Bumps and bruises
Muscle pain
Insect bites
Toothaches
Sprains 
Headaches
Instructions for use:
1. Fold the cold pack in half
2. Shake the pack to ensure contents are distributed evenly 
3. Wrap in a cloth where required 
4. Apply to the affected region
Expiry: September 2023
Keep in mind before purchasing

Disclaimer: All information and advice is of a general nature. The information contained within this course is not intended to be a substitute for professional medical advice. Please speak directly with your doctor for specific advice. Never disregard the advice of a medical professional, or delay in seeking medical attention because of the content contained in this product. Always follow instructions and advice that you have been given by a doctor or a health professional. 


Shipping Information for Christmas 2023

Parcel Post - Order Deadlines (Last Day to Order)

NT: December 12

WA: December 12

TAS: December 14

NSW: December 14

QLD: December 14

SA: December 14

VIC: December 17

International (USA and NZ): November 23

Express Post - Order Deadlines

NT: December 18

WA: December 18

TAS: December 19

NSW: December 19

QLD: December 19

SA: December 19

VIC: December 19

Orders placed after these deadlines cannot be guaranteed for delivery before Christmas. Please note that occasional shipping delays beyond our control may occur.

Final Orders for 2023:

The last day to place orders for the year 2023 is December 20 at 4 pm. Any orders received after this date and time will be processed in the new year when our office reopens on January 2, 2023.

First Shipping Date in 2023:

Orders processed during our office closure (December 21 to January 2) will be dispatched starting January 2. Please expect a slight delay during this period.

Wishing you all a very Merry Christmas; thank you for your support 🎄🎅