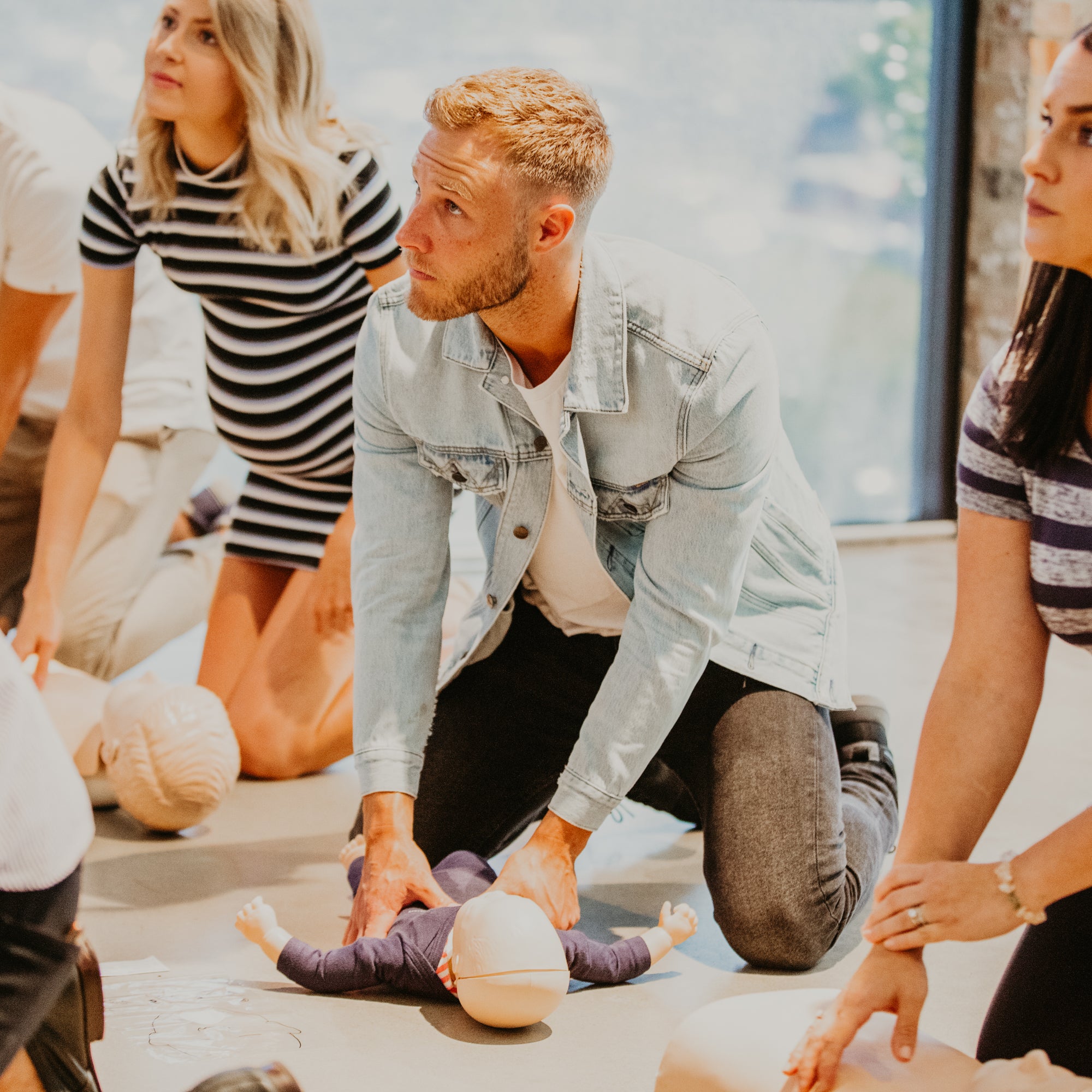 LEARN BABY & CHILD FIRST AID AT OUR VENUE
Learn life-saving techniques through our baby first aid course.
Protecting your child is such as integral part of parenthood — but we know how nerve-wracking it can be when they're so fragile. Learn from an expert educator and gain more confidence in your skills in our public baby + child first aid courses.
From administering effective CPR to choking first aid techniques, our children's first aid course can empower you to save little lives any time, anywhere.